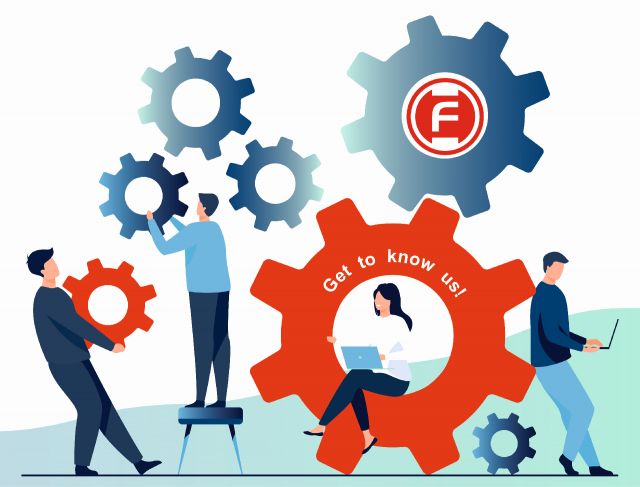 About us
HF INVERTER Polska was established in September 2008 by four friends. Łukasz, Jarek, Zbyszek and Mariusz - despite their differences, they were united by their passion for industrial automation and a common goal, which was to create a company open to people and their technical and technological needs."May you live in interesting times and run a business then"this extended saying (unfortunately not from the Chinese teachings of Confucius) perfectly fit into 2008. There was a lot going on this year. Warsaw gained the first metro line (after 25 years of construction) and lost the iconic X-anniversary Stadium - in its place a modern National Stadium was to be built for the needs of EURO 2012. On the other hand, in the world after the bankruptcy of Lehman Brothers, a global crisis on the financial markets was unfolding, oil cost below 40 USD and 44 USD. Barack Obama was elected President of the United States of America. In such an environment, our company was created, and from the very beginning it had to handle many challenges. Thanks to this, we have learned how to run a business, and our clients learned that they can count on us when the times are hard.
"Even the longest journey begins with the first step (Confucius), we took this step in 2008 and our journey continues... Starting a business is exciting and life-changing. It is full of challenges, threats, and hard work. As we were then, so are we now - ready to take on responsibilities, full of passion and devotion. Our company is made up of a team of wonderful people, engaged in technical consulting, equipment selection and provision of services that meet the individual requirements of our Clients." Mariusz Snowacki - Partner
Our Contractors are the best showcase and at the same time a warranty of the highest quality of our products and services. The group of our clients is constantly growing, which makes us very happy. Among them are companies that, like us, started their operations in 2008, and are consistently following the same path of development as us.
"We consider every need of our clients as a unique challenge, which we are able to meet thanks to our creativity, efficiency, and varied products. Transparent rules of cooperation, timely and reliable performance of contracts, individual service and partnership contacts ensure the highest level of Client satisfaction and loyalty. That's how we've been doing it from the beginning!" Łukasz Bubiłek - Partner - Commercial Director
Our company was founded by technical enthusiasts who have not only technical education, but above all a variety of professional experience. Among them is a former employee of a design office - a designer of industrial pumps (Mariusz), an automation engineer of HVAC and Central Heating installations (Jarek), a power electronics and industrial automation engineer (Zbyszek) and a mechatronics engineer (Łukasz). The Company's employees also possess both specialized education and high professional competence. This mixture of experience is a testimony to our technical authenticity, so appreciated by the Company's Clients.
"We are authentic in technical terms; when we embark on the entrusted task, we do it with full commitment and passion. Our Clients can count on our full technical support. Our products and services meet international quality standards, norms and directives, taking into account the individual needs of our Clients and the requirements of the dynamically developing market of drives, industrial automation and mechatronics." Zbigniew Kilichowski - Partner - Technical Director
You can look at our business as a conversation with the market. Sometimes we propose a new solution, sometimes it is the market that is looking for a solution. From the beginning, we have specialized in industries that require products tailored to their needs, and it is one of our many competitive advantages. We see that the modern world poses a fundamental challenge of transcending limitations. We have the knowledge and products that make the implementation of innovative technical and business ideas possible.
"We are constantly on the lookout for new solutions, we invest in the development of our products and our company. Introduced customer service systems and the adopted quality policy are a guarantee of reliable contract performance and continuous expansion of our offer with innovative products. We boldly change our company to meet the needs of the market and our Customers. We know that our work is directly related to the perception of our offer and satisfaction with our services." Jarosław Osiński - Partner - Director of Development
Does the use of modern drive technology always have to be so expensive and complicated?
No, because our company offers products at an affordable price and its implementation for industrial applications is not complicated. In addition, we are always there to help you with the selection and commissioning of our drives.
Why can after-sales support be important to me?
Everyone has individual needs, which may vary depending on the industry in which they operate. Sometimes there is a need for professional support when launching an industrial application, sometimes urgent contact with the service is needed. Customers appreciate our extensive after-sales support, from the organization of logistics for the delivery of the ordered product, through technical support to extensive service services. We are present throughout the life cycle of our product and this is another of our competitive advantages.
Why would I need service when I have a warranty?
Failures happen even to the best. Activities within the service may be different depending on the specifics of the influence of the devices. However, they are to bring one effect – extending the life of devices, maintaining them in a trouble-free state, or quick response to failures. For our customers, warranty and post-warranty service are important.
We look forward to cooperating with you! We believe that it will bring mutual benefits.
You feel like you don't know us well enough yet? We's like to invite you to learn about the history of our Company!
On September 1, 2008, HF INVERTER Polska Sp.C was established. The founders of the Company are four friends who were united by their passion and common goal, which was to create a company open to people and their technical needs. The founders of the Company in the photo are, looking from the left: Łukasz Bubiłek, Mariusz Snowacki, Zbigniew Kilichowski, and Jarosław Osiński.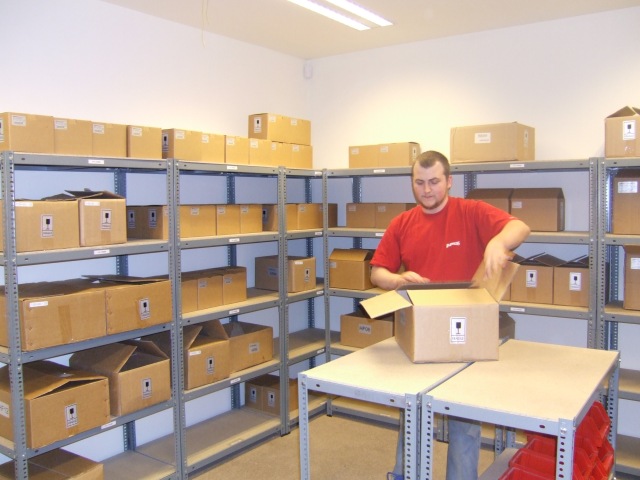 The beginnings of our business activity, as in most domestic companies with Polish capital, were not easy. We started with an office of less than 40m2, and a product warehouse with an area of 100m2. In the first year of operation, we focused only on servicing one industry - the HVAC industry. At the beginning, ten customers trusted us, and with each month of our activity, the family of clients was joined by other companies - often those that also took their first steps in business. Mutual trust built then bears the fruits of cooperation to this day.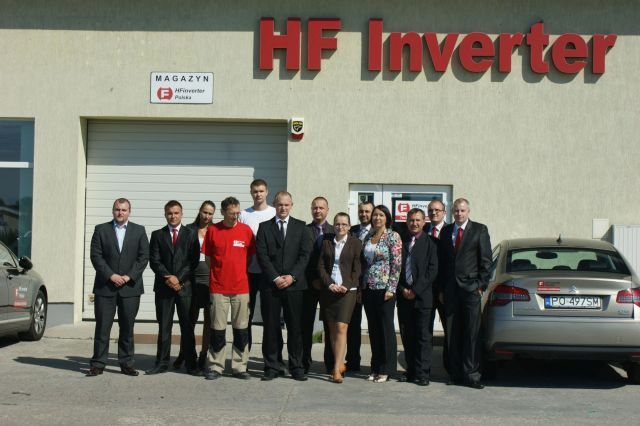 The first two years of our activity were marked by a dynamic growth of our company. Nine employees joined our ranks, and we moved to warehouse and office halls located at 115 Polna Street in Toruń. The office and storage space increased threefold, and the number of clients served in 2010 was greater than five hundred - an initially unimaginable number! Thank you for trusting us.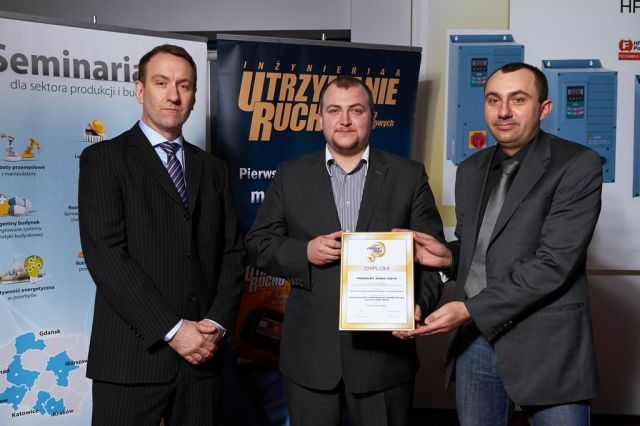 Since the beginning of our business, we have successively introduced new products to the Polish market. Often it was our response to the needs of our customers (e.g. frequency converters in IP55/IP66 housing), and sometimes we took the risk of entering previously unexplored areas, such as the introduction of a new gear design - hypoid gears. Our efforts and stubbornness in implementing new products have been noticed by industry-related publications and organisations that, in the years 2021-2014, gave our products the Product of the Year awards.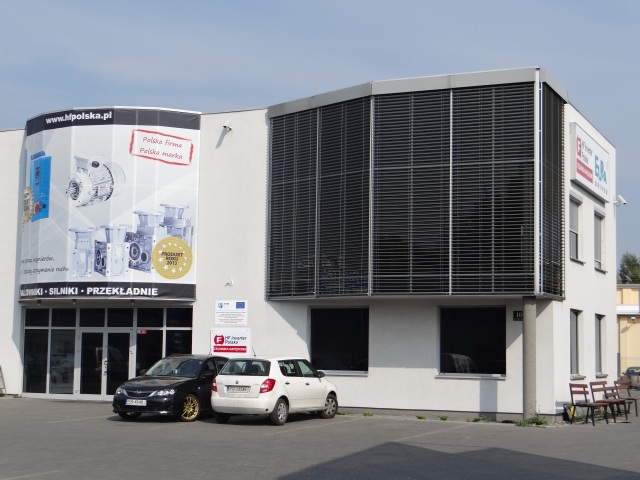 We were able to celebrate our fifth anniversary in a new office located at ul. Marii Skłodowskiej-Curie 101E in Toruń. The total area is already 1000m2! Our company was joined by 3 people - we have 16 employees total now.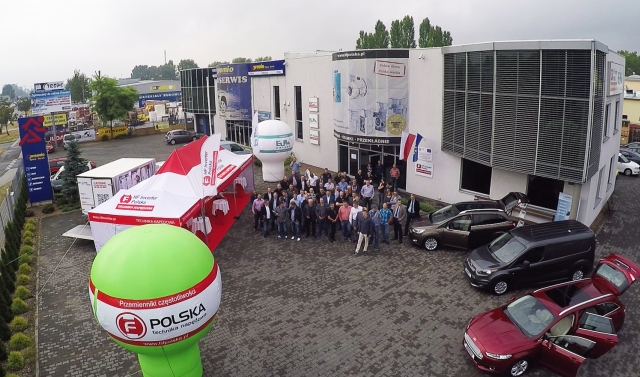 On 4 and 5 September 2015, we organized a Green Economy Seminar™ at our company's headquarters. The first edition was attended by 65 people from 43 companies. The meeting was divided into two separate panel discussions – a one-day panel of engineering, and a two-day workshop panel. In 2015, we decided to create an original project named Green Economy™. The main objective of this project is to promote knowledge of optimal selection of drives to the needs of customers, and continuously expanding our offer of energy-efficient drives. The target group for this project includes investors, designers, engineers, maintenance service, and a wide group of drive users. Implementation of this ambitious project runs continuously, expanding its target group to include students of technical schools and universities. Annual meetings within the project were interrupted by the COVID-19 pandemic, and if it ceases, we plan to return to it as soon as possible.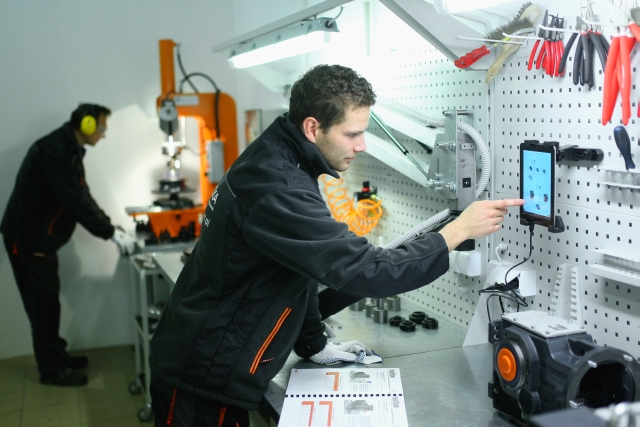 Shortening delivery times, the option of modifying and adapting gears to the customer's individual needs, as well as a broader technical and service support. These are the goals that our company achieved by launching a gear and geared motor assembly plant in March 2016. Basing on original parts that are manufactured in Poland and EU countries, as well as by applying international quality standards, norms, and directives, we assemble ALU-G Motion and IRON-G Motion gears and geared motors.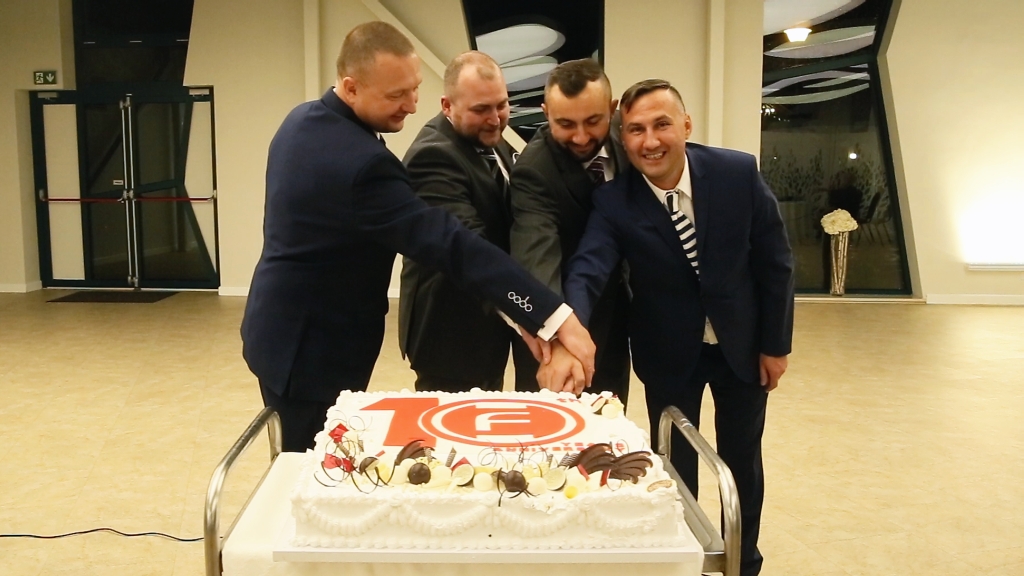 We celebrated the 10th anniversary of the Company's existence in a great mood! We have already been trusted by over 1,000 customers, we have gained business partners on foreign markets - in Sweden and Ukraine. A total of 21 people already work in the company! We have introduced new products (e.g. EM-30 frequency converters) and the existing ones have been modernized.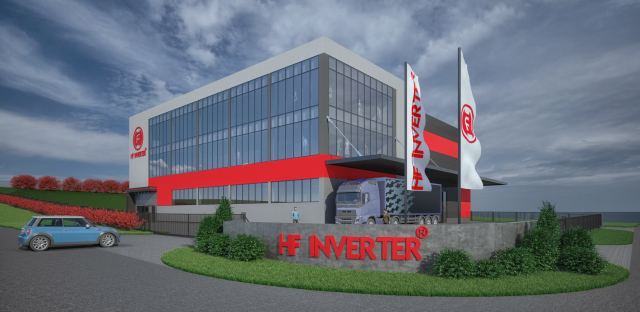 In 2022, we are starting the implementation of an investment related to the construction of our own headquarters. A modern office and warehouse facility with a usable area of 2400m2 will be built in the Toruń-East Investment and Logistics Zone. The Company will have at its disposal a high-bay warehouse (>6m) with an area of 1200m2, an assembly and service plant with an area of 400m2 and a two-storey office building with a total area of 800m2.