Frequency inverter EM-30
EURA EM-30 frequency inverters are modern decentralised drives designed for simplicity and resilience. EM-30 have an IP66 housing and can be mounted directly on or near an asynchronous or a synchronous motor.
This solution has eliminated the need to install control cabinets which take up a lot of space and the need for long and thus expensive shielded wires (between the motor and the frequency converter) has been eliminated. For EURA EM-30, all options have been built into the device, reducing the number of additional elements to be mounted, as well as the number of connectors and terminals in the installation. As a result, the costs of workmanship and the risk of failure have been significantly reduced. EURA EM-30 are available in a wide range of power between 0.40 kW to 11 kW.
EURA EM-30 frequency inverters have efficiency class IE2 and comply with EU Commission Regulation (EU) 2019/1781 defining ecodesign requirements for electric motors and infinitely variable speed control systems under Directive 2009/125/EC
Decentralised drive - the EM-30 inverter can be mounted directly on any asynchronous and synchronous PMSM motor.
Simplified installation -mounting the EM-30 inverter directly on the motor in place of its junction box eliminates the need for expensive shielded wires.
Universal application - the EM-30 drive is widely used, both in simple and advanced industrial applications.
Greater durability - electronic components will not loosen in environments with a high degree of vibration, reaching up to 4G!
Safe electronics - the unique technology of painting power plates and control plates of EURA EM-30 inverters protects the drive electronics from the influence of the operational environment.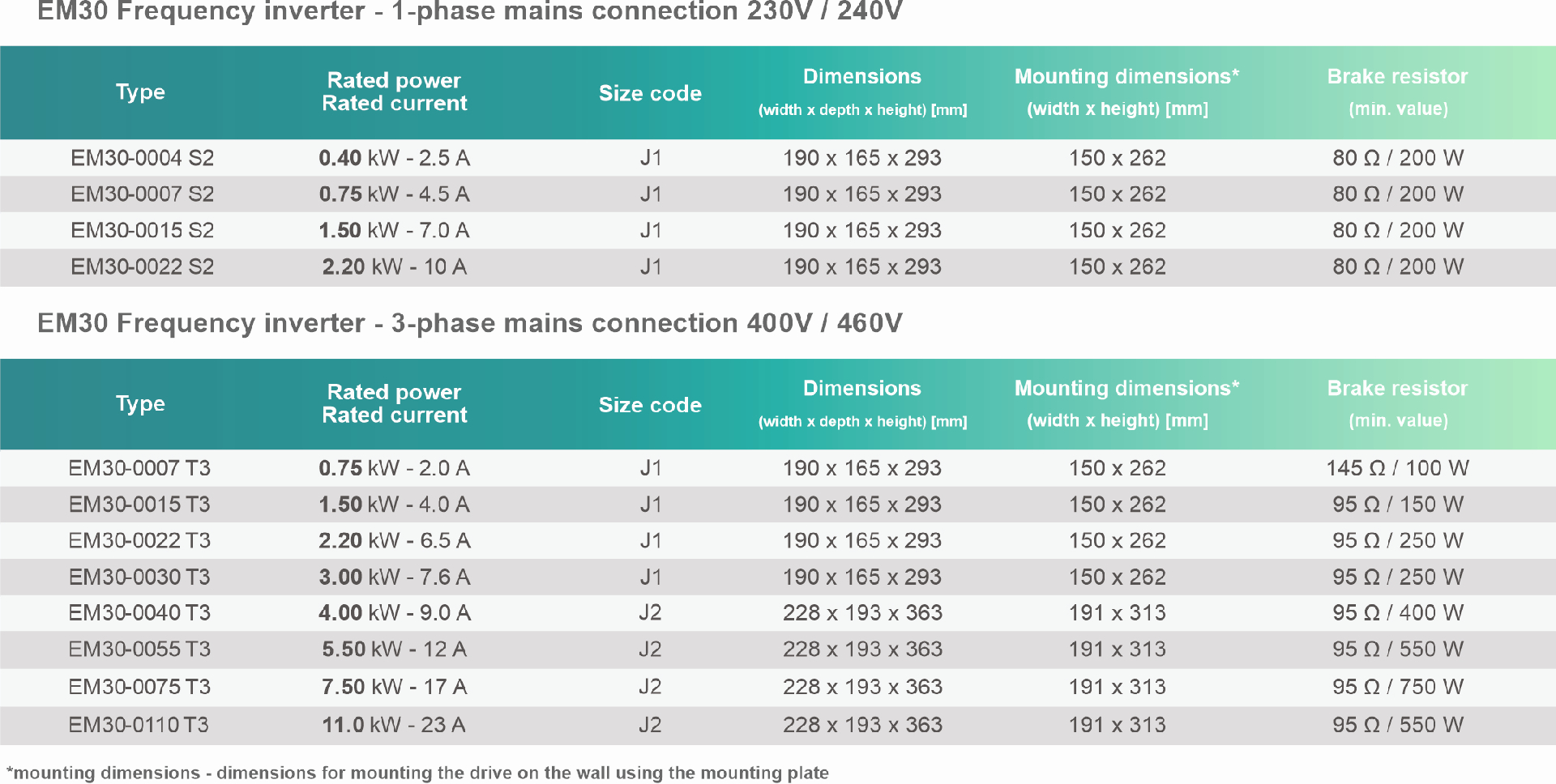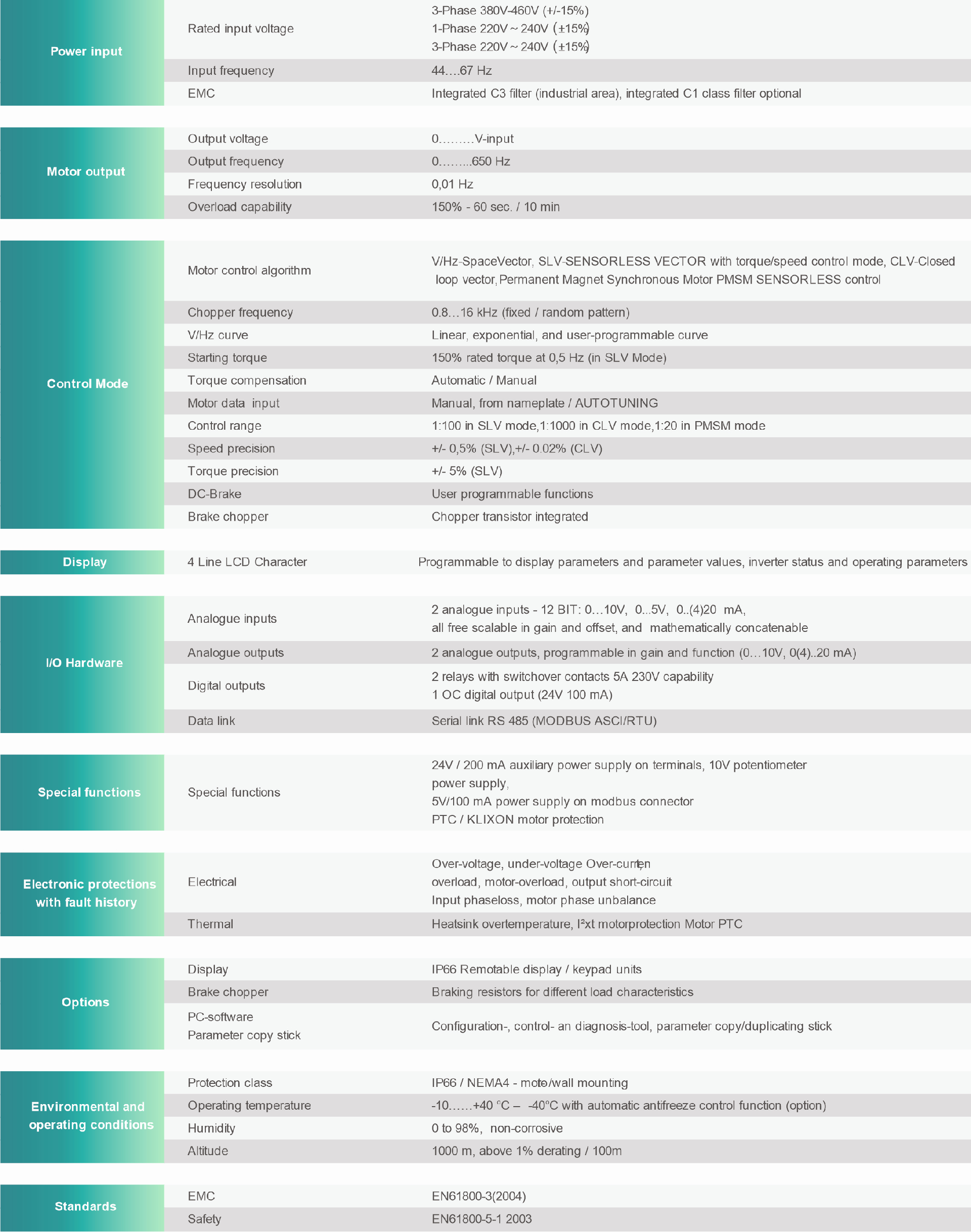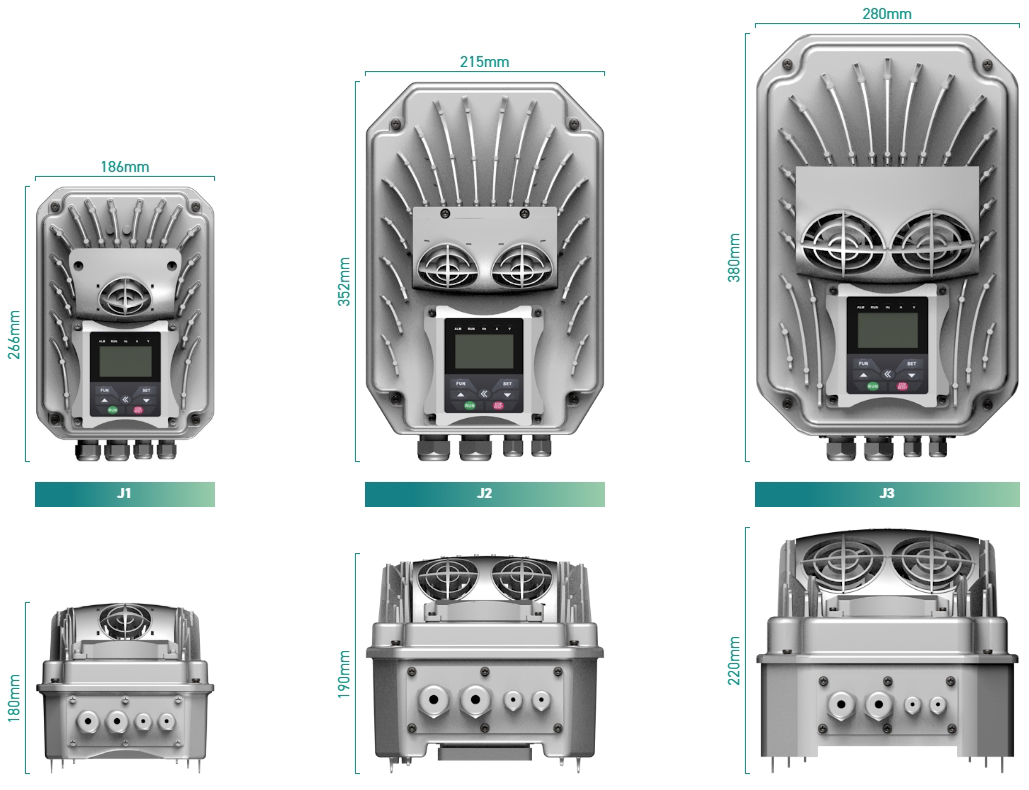 "EURA EM-30 is a universal decentralised drive, mounted directly on the AC motor.
The EURA EM-30 drive is a decentralised frequency inverter adapted for direct installation on an asynchronous or synchronous PMSM motor. It is also possible to mount at the AC motor - on the wall or body of the machine. The distinguishing feature of the EM-30 is high resistance to vibrations reaching up to 4G. The specially designed housing of the EM-30 inverter with IP-66 (NEMA 4X) protection not only effectively dissipates excessive heat thus protecting the electronics, but also enhances the cooling efficiency of the AC motor on which it is mounted. With simple operation, easy installation and built-in applications, EURA EM-30 drives are immediately ready for use and perform the tasks entrusted to them without failure. They have a built-in EMC filter, PID controller and ModBus communication. Available three types of control, multi-speed operation and automatic operation up to 8 steps make it a universal drive and will work in a wide variety of applications.
Documentation - product catalogs
24 August 2022

1.18 MB

106 downloads

24 August 2022

1.52 MB

88 downloads
Documentation - installation and operation
Documentation - declarations and certificates

Frequency inverter EM-30 with a mounting plate
1 / 2