Frequency inverter EP-66
The EURA EP-66 has been developed in response to the high requirements of the operational environment of decentralised drives. EURA EP-66 inverters are suitable for decentralised drive systems used in industries such as water and sewerage (sewage treatment plants, pumping stations), ventilation (air handling units) and machine storage.
The compact IP66 housing in which it is possible to install additional elements (main switch, thermostat and heater, etc.) is a new solution used in the construction of the frequency inverter housing. Equipping the EURA EP-66 with a number of additional functions, e.g. functions for the textile and paper industry (operation of winders and unwinders), fire protection function for smoke exhaust ventilation control, WatchDog© function for belt drive monitoring, etc. allows this design to be placed at the top of the list of general-purpose decentralized drives. The EP-66 frequency inverters are available in a wide power range from 0.75 kW to 90 kW.
EURA EP-66 frequency inverters have efficiency class IE2 and comply with Commission Regulation (EU) 2019/1781 defining ecodesign requirements for electric motors and infinitely variable speed control systems under Directive 2009/125/EC
Resilient housing - the IP66 drive housing designed from scratch is suitable for harsh operational environments.
Opti-Box Concept™ - the drive housing is equipped with additional space enabling the installation of additional automation elements inside it.
Decentralised drive - EP-66 drives can be mounted directly on the machine without the need for installation in a control cabinet or technical room.
Low installation costs - mounting the EP-66 drive as close to the electric motor as possible eliminates the need for long, shielded cables - which reduces costs.
Safe electronics - unique technology of varnishing the power plates and steering plates in the EURA EP-66 converters secures the electronics of the engine against the influence of the operational environment.
Versatile drive - the applied algorithms work well in many applications, both with variable and constant load characteristics.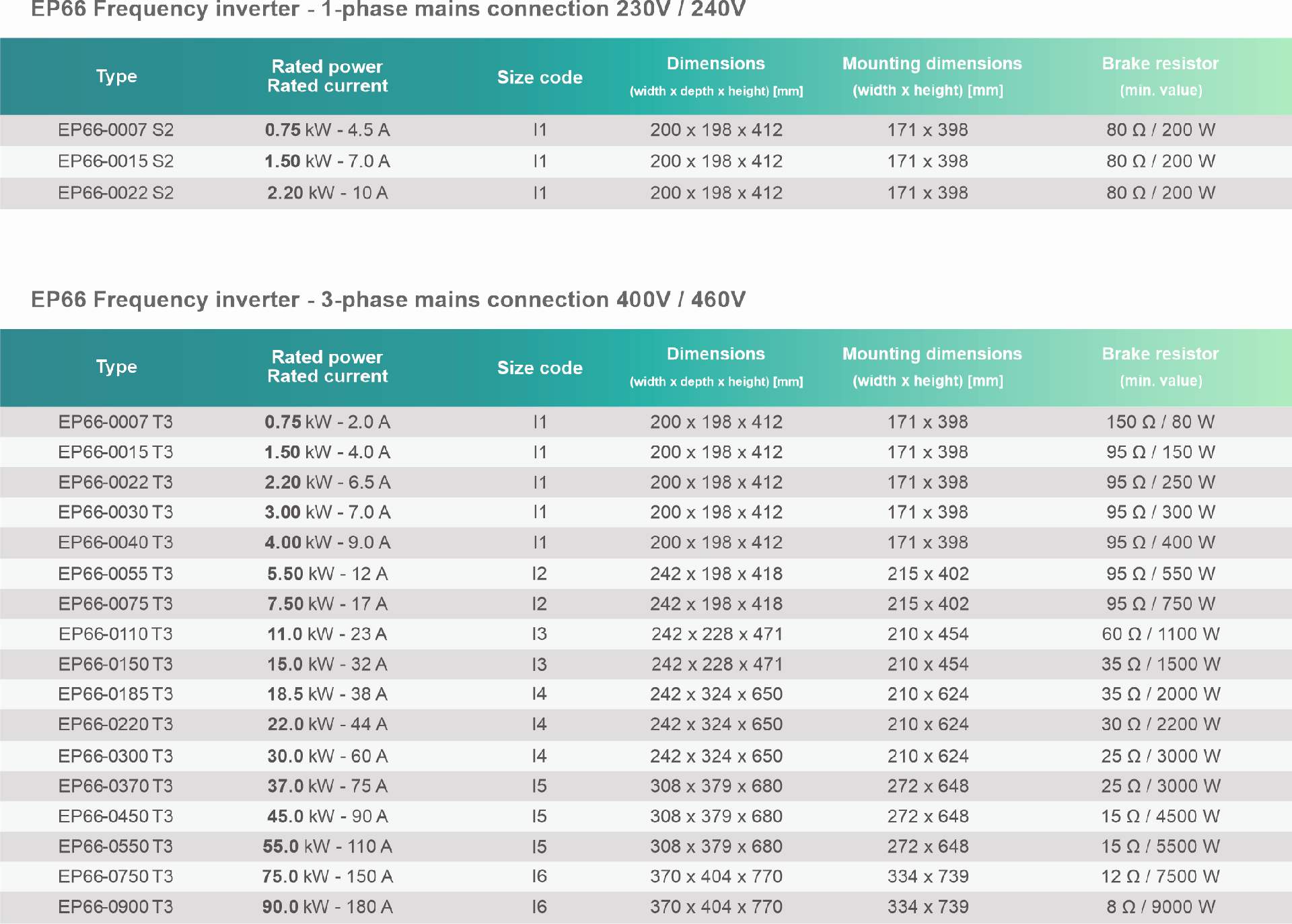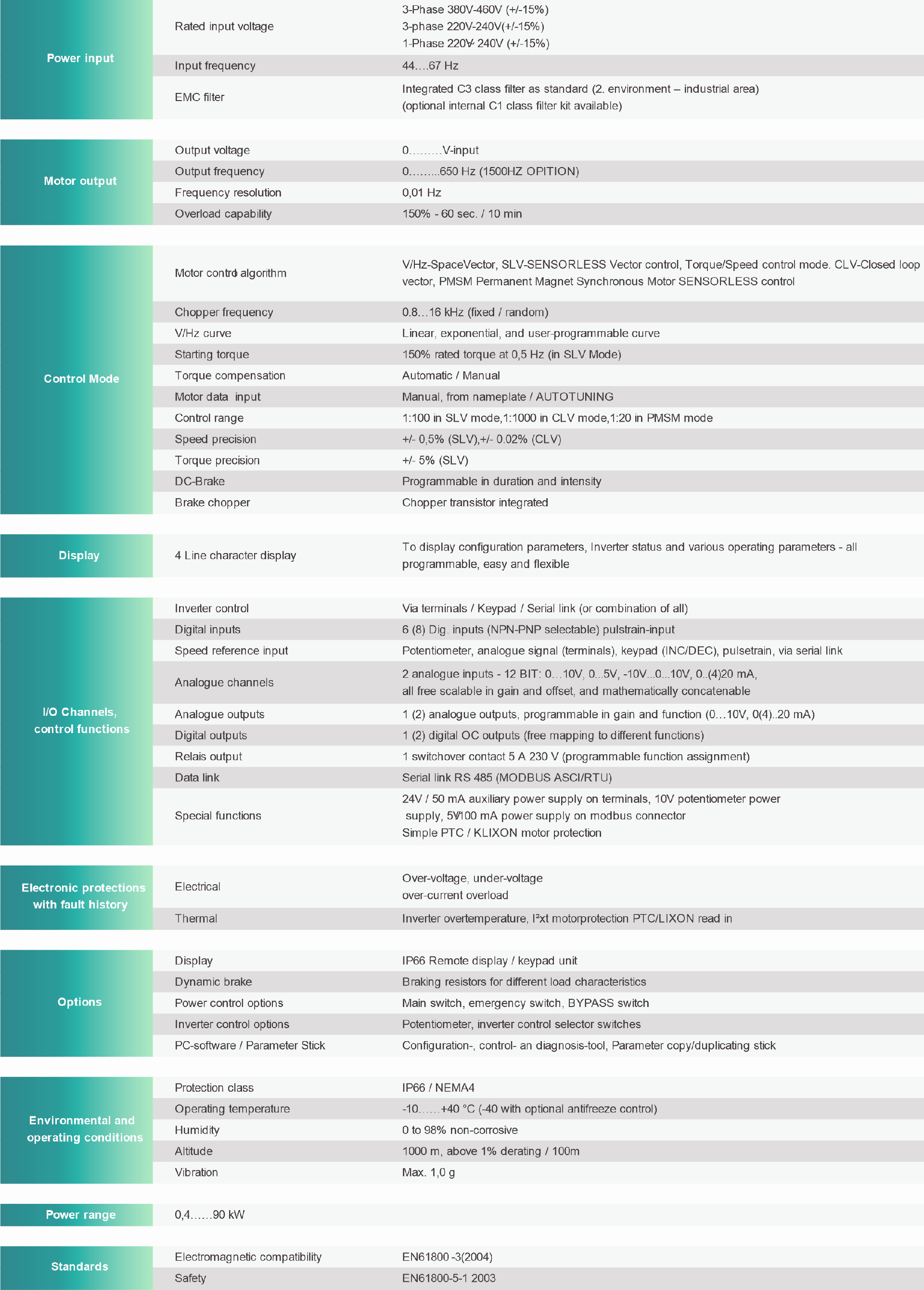 "The EURA EP-66 is a decentralised drive with a completely new IP66 housing design.
The feature that distinguishes the EURA EP-66 drive from the competitors' products is the new approach to IP66 housing (NEMA 4X). Opti-Box Concept™ in the EP-66 converter is an additional space enabling the installation of additional automation elements inside it, i.e. main and safety switch, start/stop switch and signal lamps, or a heater with a thermostat and a hygrostat. These additional elements can already be defined at the drive order level and will be installed by us without losing the warranty. Thanks to simple operation, easy installation and built-in applications, EURA EP-66 converters are immediately ready for use and perform the tasks entrusted to them flawlessly. They have a built-in EMC filter, PID controller and ModBus communication. Available three types of control, multi-speed operation and automatic operation up to 8 steps make it a universal drive and will work in a wide variety of applications.
Documentation - product catalogs
24 August 2022

1.18 MB

106 downloads

24 August 2022

1.23 MB

90 downloads
Documentation - installation and operation
Documentation - declarations and certificates

Frequency inverter EP-66
1 / 1