Frequency inverter E-2100
EURA E-2100 is a high-tech series of frequency invrters that allows you to control asynchronous and synchronous PMSM (Permanent Magnet Synchronous Motor) motors. The drive is intended to be a universal frequency inverter, which is why it will work in many applications, from pumping station control to main drive control in advanced industrial applications.
The E-2100 frequency inverters are available in a wide range of power from 0.25 kW to 400 kW. Network operation via Modbus RS485 communication centres (included as standard equipment), Profibus DP (optional), built-in EMC filters, five types of control (user selectable), a large number of supported input and output signals, and more than 20 security functions make the E-2100 series ideal for demanding applications.
EURA E-2100 frequency inverters have efficiency class IE2 and comply with Commission Regulation (EU) 2019/1781 defining ecodesign requirements for electric motors and infinitely variable speed control systems under Directive 2009/125/EC
New solutions - the new drive algorithms used ensure flexibility and efficient control of both the standard asynchronous motor and the synchronous PMSM motor.
Safety - the E-2100 can be equipped with a STO sil2 safe torque shutdown module in accordance with IEC 61800-5-2.
Motor noise reduction - the algorithms applied in the motor engine for controlling the operation of the electric motor make it possible to reduce the interference generated by the motor by distributing the frequency of keying transistors in specific ranges.
Optimal protection - a standard integrated DC circuit choke and a high-quality EMC filter significantly reduce network interference and distortion.
Easy operation - drive configuration simplified to the necessary minimum, free EuraDV™ computer software and cooperation with EURA CopyStick™.
It works in industrial networks - in addition to the standard built-in ModBus RS485 communication, the drive can be additionally equipped with Ethercat or CANopen communication and Profibus DP.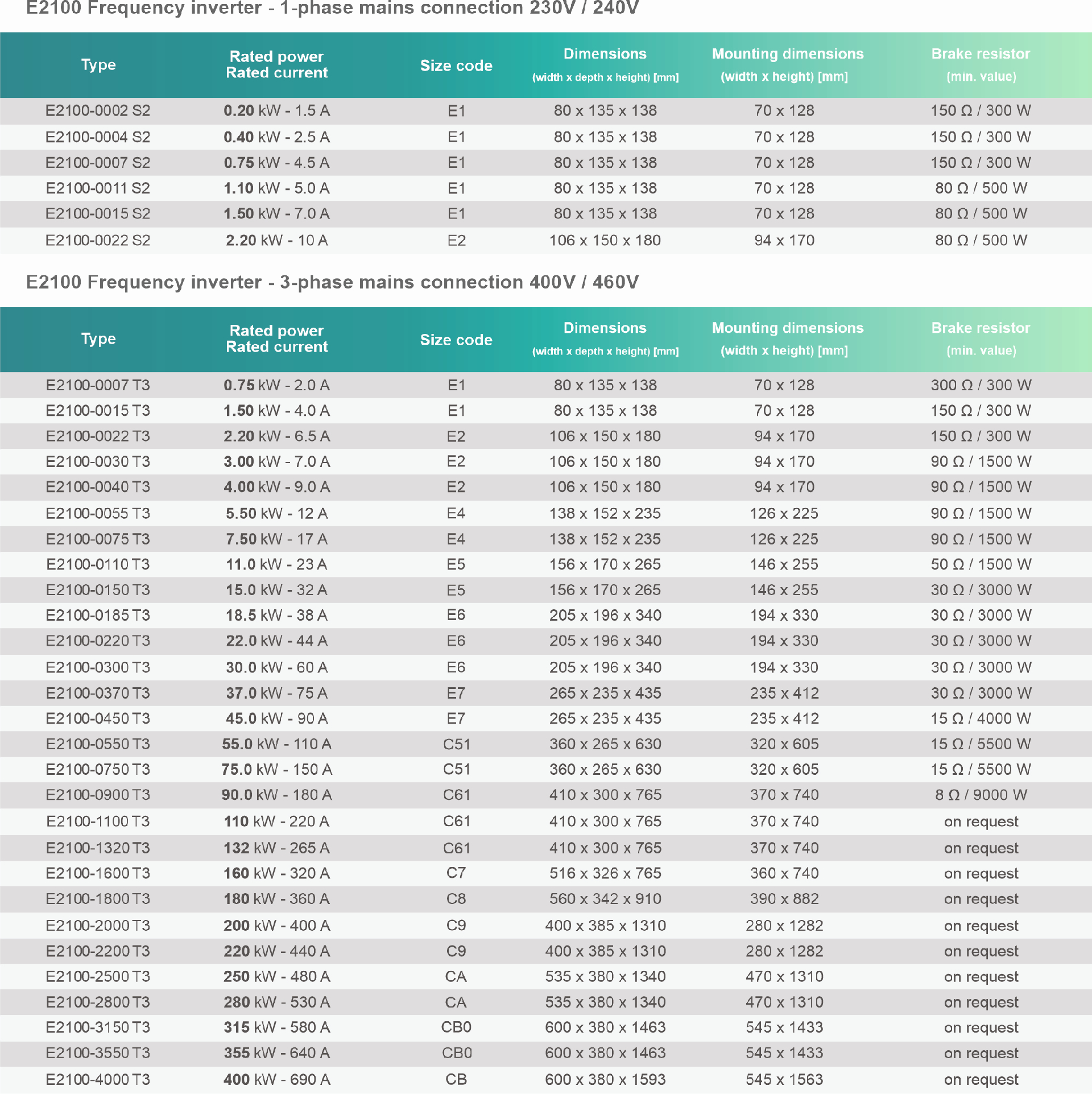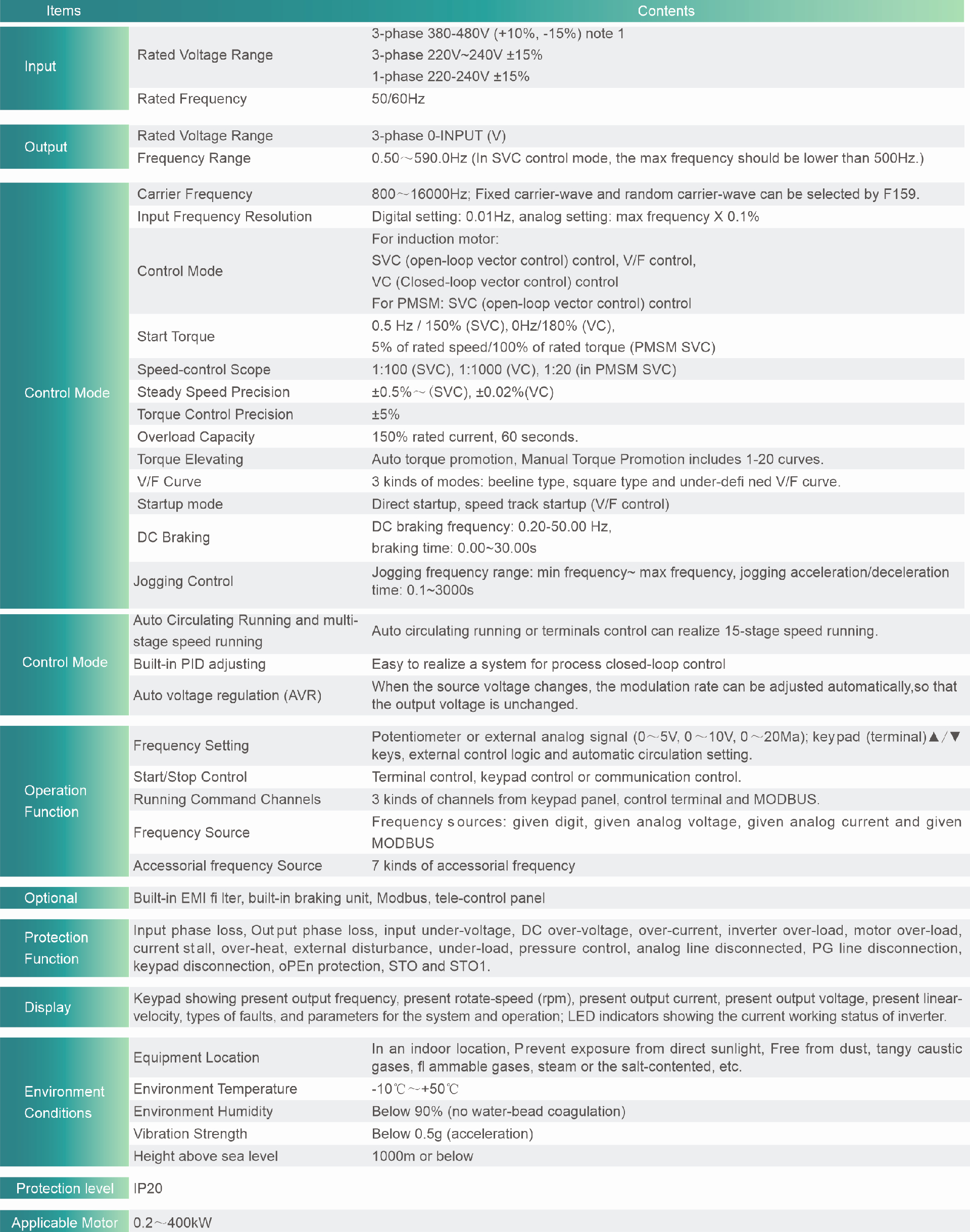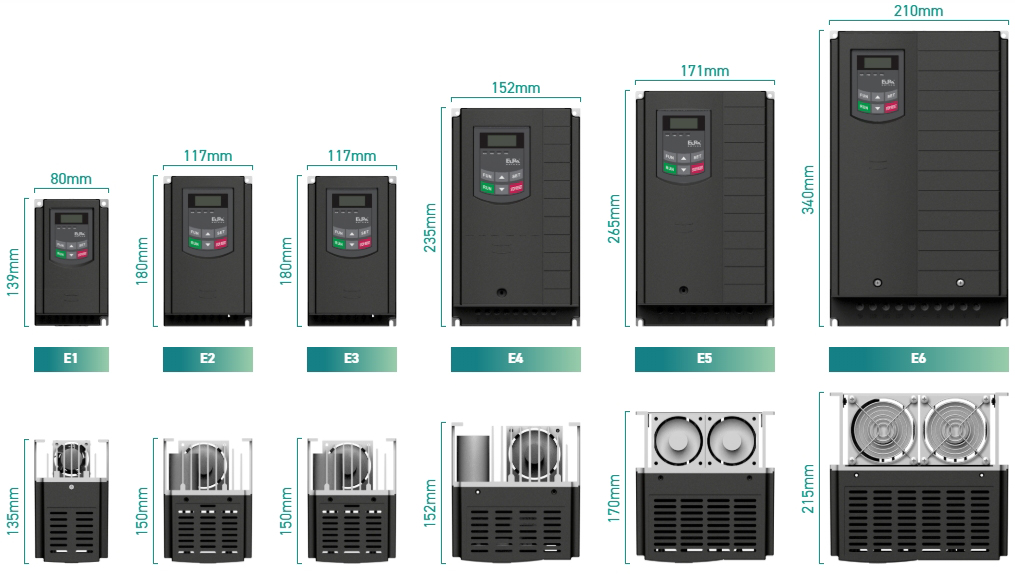 "The EURA E-2100 frequency inverter is our advanced drive for demanding industrial applications.
The E-2100 frequency inverter is part of our new generation of drives that are suitable for demanding applications and control systems. At first glance, this drive does not differ from the E-810 series. As in the lower series, we get a drive in a housing with a solidly embedded cooling radiator, a built-in RS-485 port with ModBus protocol and a user-friendly operator panel. Despite a number of available functions and control modes, the parameterization process of the E-2100 itself is intuitive, especially for users of the lower E-600 and E-810 series, where the parameterization process is very similar. The E-2100 drive, even in its basic configuration, allows you to support numerous applications and can be expanded as needed with additional expansion cards (inputs / outputs and encoders), communication cards (Ethercat, CANopen, Profibus DP) or STO safety (STO SIL2 module). The E-2100 frequency converter is operated as standard from the built-in operator panel, but for more demanding users, free EuraDV™ computer software is available, which allows not only to view the current status of the drive and review the parameters, but also provides tools for its advanced operation. A number of functions and applications implemented in the drive as well as uncomplicated operation make E-2100 drives widely applicable, while maintaining a reasonable value for money. It is an excellent compromise between versatility, price, and flexibility in most industrial applications.
Documentation - product catalogs
25 August 2022

1.79 MB

98 downloads

24 August 2022

1.18 MB

106 downloads
Documentation - installation and operation
Documentation - declarations and certificates
14 February 2022

279 KB

262 downloads

14 February 2022

639 KB

228 downloads

E-2100 Frequency inverter with an STO safety module.
1 / 1